Tricopter with custom Arduino-based software navigation controller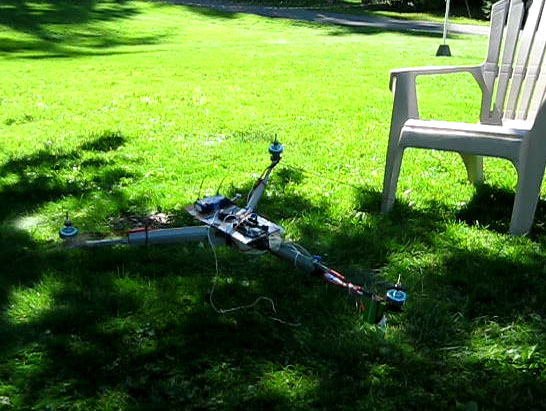 Top-level Architecture
As a tricopter, it's a triangular frame with a motor and propeller on each corner. The rear motor is attached to a servo which angles it for steering. Control electronics receive signals from an RC transmitter and determine speed and steering settings for the motors and servo. An on-board camera sends video via wifi.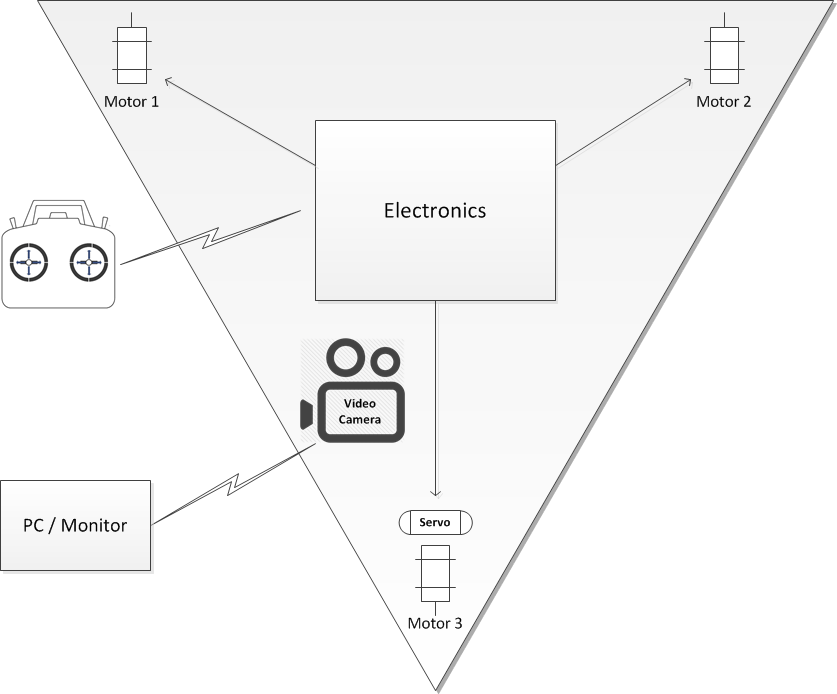 Test Flight
Control Architecture
The control electronics is essentially model airplane control electronics with an Arduino inserted in the middle to manage speed and steering. Custom software on the on-board Arduino controls the 3 motors along with the servo angling the rear motor. A video camera sends back video through an on-board Raspberry Pi in a separate system.